 The Truck Loggers Association hosts a range of events for members, suppliers and sponsors to get involved in, including the TLA Convention + Trade Show, Golf Tournament, Networking Events, and more.

Thank you for joining us!
Thank you to everyone who attended the 2023 TLA Convention + Trade Show.
Mark your calendars for next year's convention January 17-19, 2024 at the Westin Bayshore in Vancouver, BC.
2023 TLA GOLF TOURNAMENT
.
Mark your calendars for this year's golf tournament Friday, June 16 at Crown Isle Golf Resort in Courtenay, BC
2022 TLA GOLF TOURNAMENT
.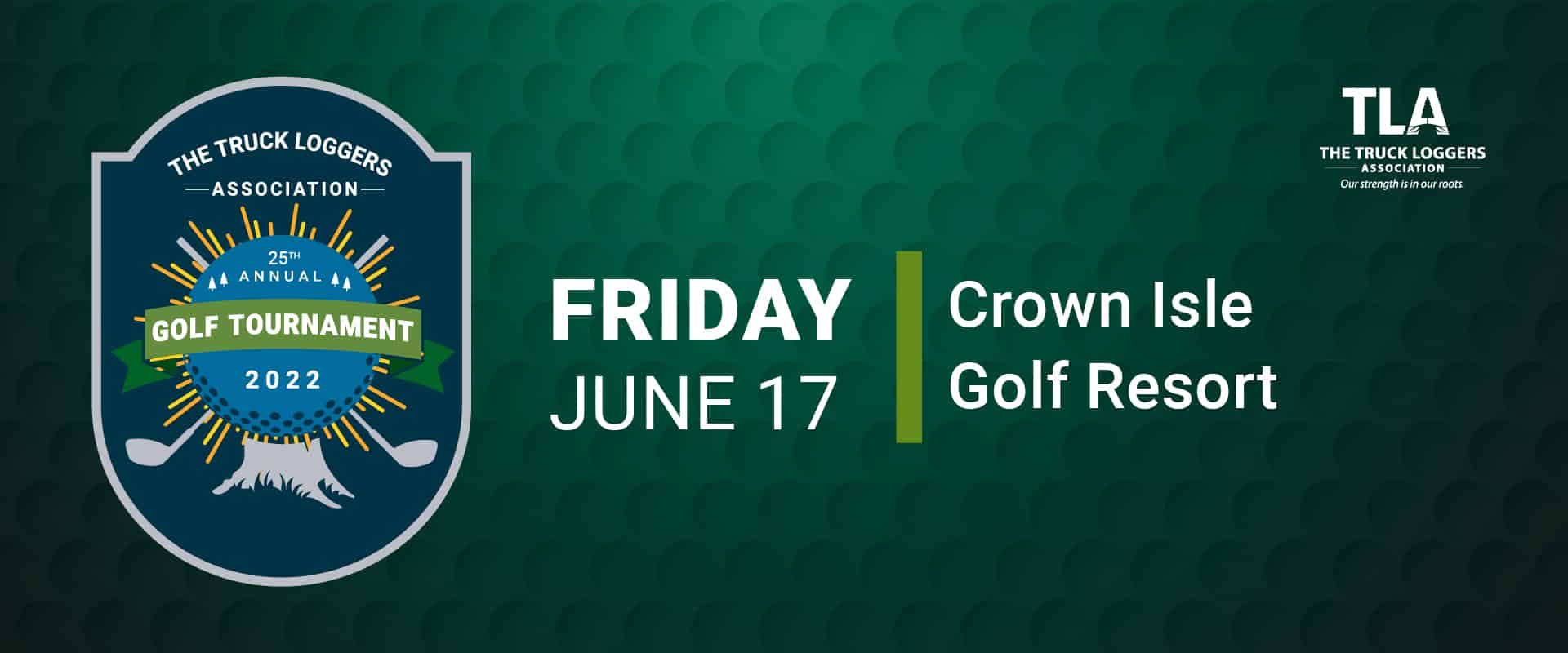 TLA Golf Tournament: 25th Anniversary on the Fairways!  
TLA members and sponsors alike enjoyed another great day on the fairways for the 25th anniversary of the TLA's annual golf tournament at Crown Isle Resort and Golf Community. 
The generosity of 31 sponsors made for a very memorable day as 143 golfers competed for prizes, enjoyed lunch, dinner and beverages throughout the tournament.   
Donations from golfers and sponsors towards the Seaspray Log Scaling shooter cart raised $1,691 in support of the Forestry Education Fund.  

Congratulations to the tournament winner, Inland Truck & Equipment. Second place went to City of Campbell River, winning the tie breaker with Baumel Logging, who took third place.   
Thanks to everyone who participated in this year's event, making it another successful tournament.