 The Truck Loggers Association hosts a range of events for members, suppliers and sponsors to get involved in, including the TLA Convention + Trade Show, Golf Tournament, Networking Events, and more.
2021 TLA GOLF TOURNAMENT
.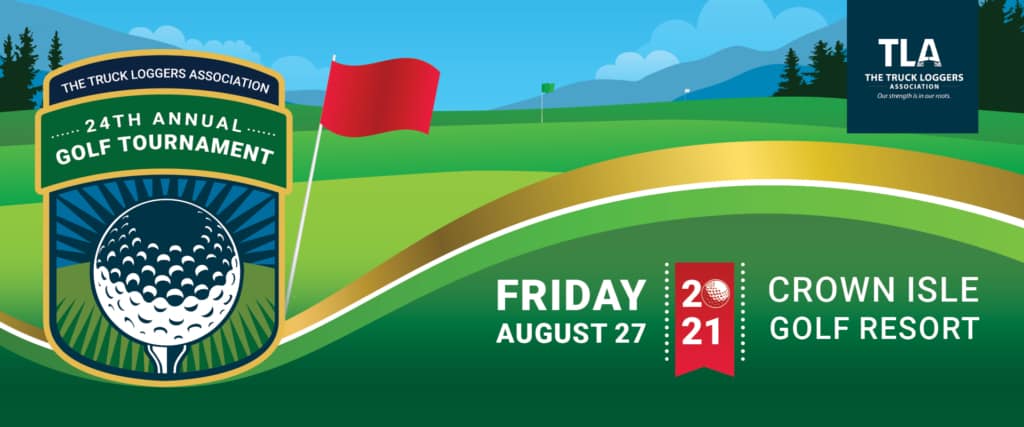 TLA Golf Tournament: A Chance to Reunite!
TLA members and sponsors alike were eager for the opportunity to get together again following the cancellation of last year's golf tournament due to the pandemic. Returning to Crown Isle Resort and Golf Community, 140 golfers took part in another great day on the fairways.  
The generosity of 30 sponsors made for a very memorable day. Golfers competed for prizes, enjoyed lunch, dinner and beverages throughout the tournament. 
Donations from golfers and sponsors towards the Nootka Sound Timber Co. Ltd. shooter cart raised $1,595, in support of the Forestry Education Fund. 
Congratulations to the tournament winner, Ponting Contracting Ltd., who also won the best dressed contest. Bob Marquis Contracting Ltd., and PetroCanada Coastal Mountain Fuels tied as the second-place teams. 
Thanks to everyone who participated in this year's event, making it another successful tournament.
2021 TLA WEBINARS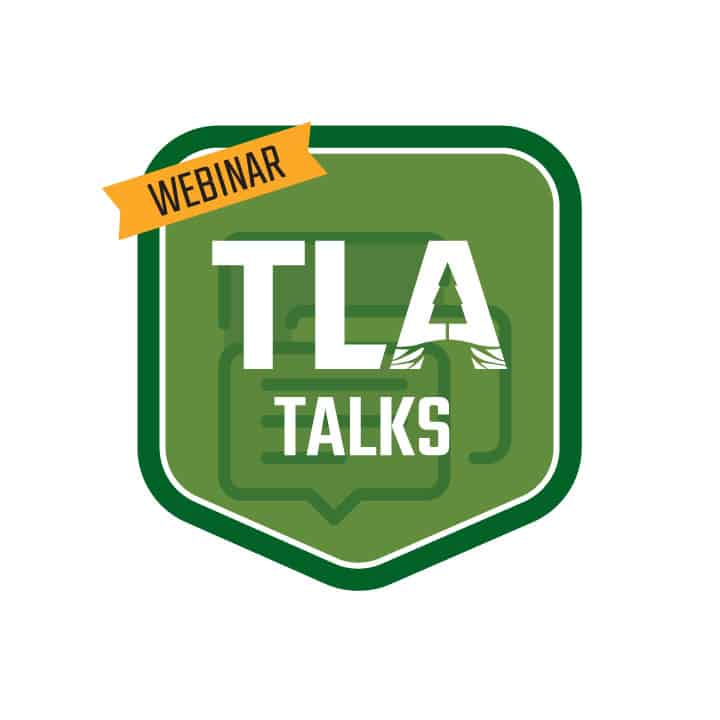 PREVIOUS WEBINARS 
ICYMI: Did you miss our previous TLA TALKS webinars? Click on the links below to view past webinars.
Minister Conroy, Minister of Forests, Lands, Natural Resource Operations and Rural Development introduces herself to TLA members and answers questions about forest industry policy and regulations. View Recording
MNP discusses planning your succession and retention strategies, including profit share, transition of business and employee ownership plans. View Recording
MNP discusses strategies to manage cashflow and costs during the COVID-19 crisis. View Recording
MNP discusses what you need to know about COVID-19 government support programs. View Recording
MNP discusses key performance indicators for your contracting business. View Recording
Russ Taylor Global shares his perspective on the US and China markets with a focus on how BC fits in relative to our competitors. View Recording
---
COVID-19 Q&A panel
WorkSafeBC: reviews what employers need to do to keep their workers and workplaces safe during the ongoing pandemic. View Recording
BC Municipal Safety Association provides information about their psychological support toolkit for workers and employers. View Recording
Wahkash Contracting shares their experience of how they implemented provincial health order protocols to prevent COVID-19 from entering their camps. View Recording
Denning Health Group discusses employers' duties in dealing with the risks associated with increased drug and alcohol use. View Recording
2021 TLA SUPPLIERS' SHOWCASE

Thank you to those who participated in our recent Suppliers' Showcase webinar series. In case you missed the live event, links to each 20-minute recording are provided below.
DISCLAIMER: Please note these webinars are a special advertising feature and the views expressed may not necessarily reflect those of the TLA.
2021 TLA ONLINE AUCTION

Thank you to all our very generous donors and bidders, who helped make our first online auction such a success!
Through your support, we were able to raise $64,335 for our TLA Forestry Education Fund, which provides scholarships for dozens of students in forestry programs each year.
A huge thank you to Ritchie Bros. for helping make this event possible.
SPONSORSHIP OPPORTUNITIES
.
Event Sponsors
Throughout the year the TLA hosts several networking events for its members, offering a range of opportunities to promote your brand. The TLA has many long standing partnerships and relationships, as a sponsor you can receive branding opportunities which are categorized according to "value" and can be individually accrued to qualify for any of the levels of sponsorship recognition we offer.
Annual Sponsors
The TLA's annual sponsorship packages have been designed to maximize our sponsor's brand exposure in all print publications, at all TLA events, and on the TLA website. Premier, Diamond, and Supporting opportunities are available.
Thank you to the following companies for your annual support 2020-2021: