 SUBSCRIBE TO TRUCK LOGGERBC MAGAZINE 

.
Truck LoggerBC magazine is the pre-eminent source of provincial forestry perspectives, information and updates. Published quarterly, the magazine's print and digital circulation of 10,000+ reaches TLA members, municipal and provincial elected officials, forest industry stakeholders, First Nations and civic community leaders, and members of the Interior and northern logging associations.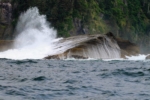 Why the CSR Regulation Changes Must Work
In the Fall 2014 issue of Truck LoggerBC magazine, the editorial Logging Rate Negotiation: When David Meets Goliath detailed the economic plight of BC logging contractors in the face of industry consolidation and the Timber Harvesting Contract & Subcontract Regulation (commonly known as Bill13) fair market rate test used by licensees to push contractors to the edge of insolvency province wide.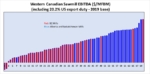 Are BC Mills Poised for Long-Term Success?
BC's log costs are consistently higher, on average, than in other jurisdictions.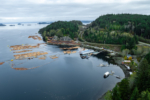 The Social and Economic Value of Old-Growth Logging
When it was released last year, the provincial government's Old Growth Strategic Review did not call for a moratorium on old-growth logging, but you did not have to be a meteorologist to see which way the wind was blowing.
DIGITAL EDITION ARCHIVES

.