 TLA Convention + Trade Show
.
The Annual Truck Loggers Association Convention + Trade Show takes place on January 15 – 17, 2020 in Vancouver, BC at the Westin Bayshore. This annual event attracts international, national, and regional attention. Join us as forest professionals, contractors, and policy makers come together under the same roof to develop great ideas and prospects associated with the industry and explore the market efficiently.
As an industry reacting to significant changes in forestry policies, shifting markets, and structural changes to our forests, this year's convention will provide a vision into the future. "Vision 20/20" offers contractors, forest managers, community leaders and regulators a range of perspectives and an outlook for timber harvesting in BC.
David Elstone
Executive Director, The Truck Loggers Association
A MESSAGE FROM DAVID ELSTONE, EXECUTIVE DIRECTOR
.
I invite you to join us at the 77th Annual Truck Loggers Association Convention + Trade Show to be held at the Westin Bayshore in Vancouver from January 15 – 17, 2020.
Our annual event is regarded as a highlight of the forestry industry, bringing us together to share experiences, knowledge and build new relationships. Registrations continue to grow and our trade show sells out each year.
Delegates tell us they value the opportunity to network with their industry peers and the variety of program sessions offered. With our Vision 20/20 theme and the industry currently in crisis, this year's event will provide plenty of forward-looking discussion.
I look forward to seeing you there.
CONVENTION SPONSORSHIP OPPORTUNITIES ARE NOW AVAILABLE
.
WHY SPONSOR THE TRUCK LOGGERS ASSOCIATION 77th ANNUAL CONVENTION + TRADE SHOW?
Connect with Leaders
For the past 76 years, the Truck Loggers Association (TLA) has been recognized for bringing together senior decision-makers in a pressure-free, collaborative environment to participate in discussion and contribute to the solutions facing the forest industry.
Convention delegates discuss pivotal issues, and learn from the opinions and perspectives of leaders and peers.  It is this engaging learning and business to business networking environment that makes the TLA Convention + Trade Show events so successful.
Premium Branding
Sponsors receive maximum recognition and exposure leading up to, throughout and following the TLA Convention + Trade Show.  The TLA has many long standing partnerships and relationships, as a sponsor you can receive branding opportunities which are categorized according to "value" and can be individually accrued to qualify for any of the levels of sponsorship recognition we offer.
You're invited to join in the fun at the TLA live and silent auctions. Ritchie Bros. Auctioneers will entertain you while conducting the live auction at Suppliers' Night Dinner. Proceeds from the auctions fund the TLA Forestry Education Fund.
FOLLOW THE LINK BELOW FOR MORE INFORMATION AND TO ACCESS THE DONATION FORM FOR THE LIVE AND SILENT AUCTIONS!
Friday, January 17, 2020
6:00pm – 10:00pm
Grand Ballroom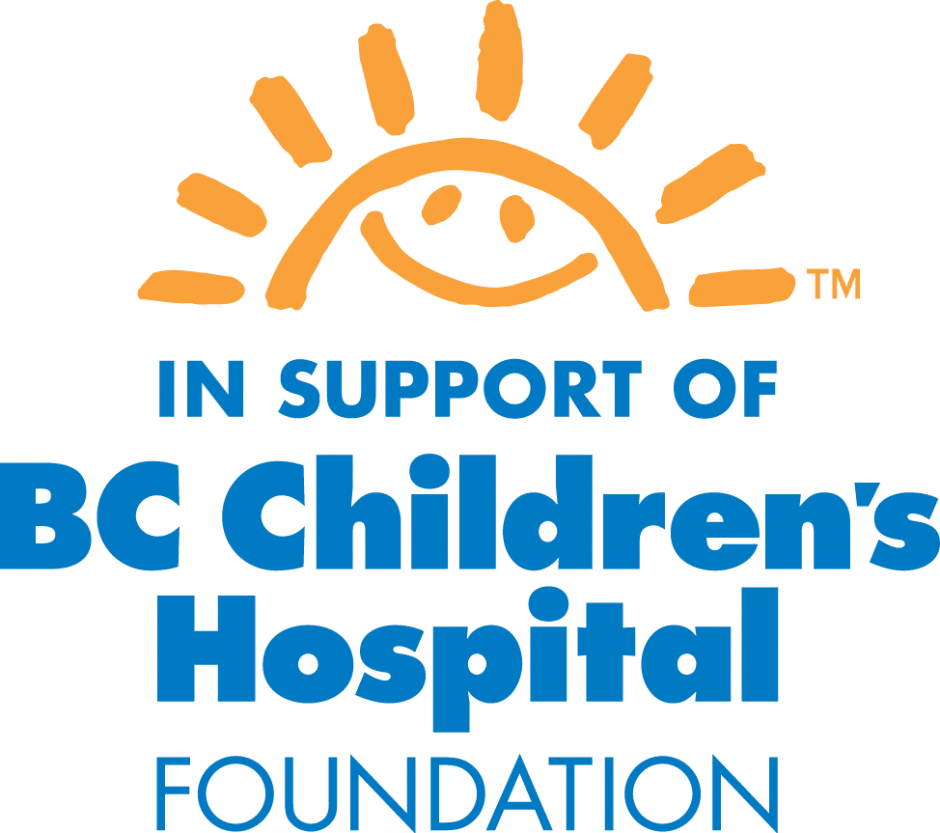 Friday, January 17, 2020
12:00pm – 2:00pm
Cyprus Room
To make a donation towards the Spouse Event, please complete and submit the form below.
THANKS TO THE FOLLOWING COMPANIES FOR THEIR GENEROUS DONATIONS
.
Live Auction
Company
Item
Associated Tire & Auto
Six TOYO M655 Commercial Shop Truck Tires
Brandt Tractor Ltd.
VIP Grey Cup experience for two in Regina, November 22, 2020
Coast Island Marine Ltd.
Four-day, fishing trip for two at King Pacific Lodge
Coastal Bridge & Construction Ltd.
Houseboat Cruise – three nights for up to 15 people
Copcan Civil Ltd.
Whistler getaway package for two
E & B Helicopters Ltd.
Helicopter Tour
Kal Tire
4 Nitto grappler tires
Mosaic Forest Management
Beaver mask carved by Tom Hunt, Kwakiutl carver and painter
NexGen Hearing Industrial
12 custom sets of earplugs
Nootka Marine Adventures
Three-nights Salmon Fishing Trip
Opsal Steel Ltd.
1 OSCO #487 Haulback block
1 OSCO #925 Tommy Moore block
Pacific Coastal Airlines
Flight package
Pro-Fix Mobile Maintenance Ltd.
$2500 Labour credit
Seaspray Log Scaling Ltd. & TLA Board of Directors
Whirlpool 35-bottle wine fridge (Fully stocked)
Southstar / Quadco / Logmax
Electric fat bike
T-MAR Industries Ltd.
T-Mar 66 Extreme Duty MK 3 hydraulic grapple
The Truck Loggers Association
Custom designed wood carving by Ryan Cook
VIH Helicopters Ltd.
VIP track day adventure for two
Western Equipment Ltd.
1200 ft. of 7/8 Western swaged wire rope
Silent Auction
Company
Item
Abbotsford Centre
Tickets to Jeff Dunham comedy show, April 22, 2020
Angus P. Allison
Handmade wooden bench
Bass Pro Shop
Gun maintenance package
BC Forest Discovery Centre
Family day pass
BC Forest Safety Council
Grey wool Stanfield shirt
BC Lions Football Club Inc.
Four tickets to a BC Lions Football game
Bin 4 Burger Lounge
$30 gift card
Bob Marquis Contracting Ltd.
Engraved Bowie hunting knives (x2)
Cannon Bar Works Ltd.
Cannon 38″ 3/4 pitch harvester bar
Capilano Group
Two tickets to Capilano Suspension Bridge Park
Carihi Secondary School
Carihi forestry Stanfield, Baseball Hat and T-Shirt
Coast Coal Harbour Vancouver Hotel by APA
Coast Coal Harbour Gift Certificate
Cokely Wire Rope Ltd.
6 bottles of assorted wine
Crown Isle Resort & Golf Community
Stay and Play packages (x2)
DLA Piper (Canada) LLP
Two Canucks tickets to February 16, 2020 Game
Dyer Logging Co. Ltd.
Islander MR3 mooching reel
Finning Canada
Cat 55 quart cooler
Forestech Equipment Ltd.
Fisher-Price power wheels Ford F-150
Fountain Tire
$1000 gift card
Great West Equipment
Pair of work boots,
combo light bar
Harrison Hot Springs Resort
Harrison Hot Springs Gift Certificate
Inland Group
Case 3100 PSI gas powered pressure washer
Island Forest Company
West Coast Thumpers – Fish gaff, thumper and hoodie
Marsh Canada Limited
Two packages of two bottles of assorted wine
National Energy Equipment Inc.
Fill-Rite high speed 20 GPM 12 volt pump
Natures Edge Wood Design
Charcuterie board with condiment bowl
NexGen Hearing Industrial
3M Lumberjack Kit
North Arm Transportation Ltd.
Two Canucks tickets to March 15, 2020 game and a Carhartt hoodie
Old House Hotel & Spa
One night stay in a deluxe suite with two $50 Ohspa gift card
P & R Truck Centre Ltd.
Custom painted Lucky Lager beer fridge filled with Lucky Beer
Ponting Contracting Ltd.
Wood carving by Glen Greenside
Hair care gift basket
Pro-Fix Mobile Maintenance Ltd.
Two Canucks tickets to March 28, 2020 game, and a $150 gift card to The Keg
Roc-Star Enterprises Ltd.
Wine gift basket in a blacksmith box
RoyQuip
Mussels & More bowl
Sladey Timber Ltd.
STIHL power saw
Strathcona Hotel
One night stay for two
The Roxy Cabaret
Roxy VIP experience
The Westin Bayshore
Westin Bayshore gift certificate
Vancouver Food Tour
Richmond Dumpling Trail Tour gift certificate
Vancouver Island Air Ltd.
Scenic flightseeing trip for two
Victoria Royals
Two Royals tickets to February 11, 2020 game
Waratah Forestry
Waratah branded merchandise
Western Oil Services Ltd.
Piusi 12 volt diesel pump in a box
Spouse Event
| | |
| --- | --- |
| Spouse Event Raffle Donors | Item |
| Abbotsford Centre | Two tickets to Old Dominion |
| BC Forest Discovery Centre | Family day pass |
| Bin 4 Burger Lounge | Gift certificate |
| Bon Macaron | Gift certificate |
| Capilano Group | Two passes for Capilano Suspension Bridge Park |
| Fairmont Empress | One night stay for two in a Fairmont room |
| Interior Logging Association | Tree of Life necklace |
| Johnstone's Benefits | Wine gift basket |
| Kajohl Management Ltd. | Two bottles of wine |
| Marsh Canada Limited | Two bottles of assorted wine |
| Probyn Log Ltd. | Native bracelet |
| RoyQuip | Pyrrha necklace |
| The Keg Steakhouse + Bar | Gift certificate |
| The Westin Bayshore | Two night stay for two, including breakfast |
The Westin Bayshore is now SOLD OUT.
Alternative accommodation is available at the Coast Coal Harbour. To take advantage of our special rate, use the code: TRUCKLA