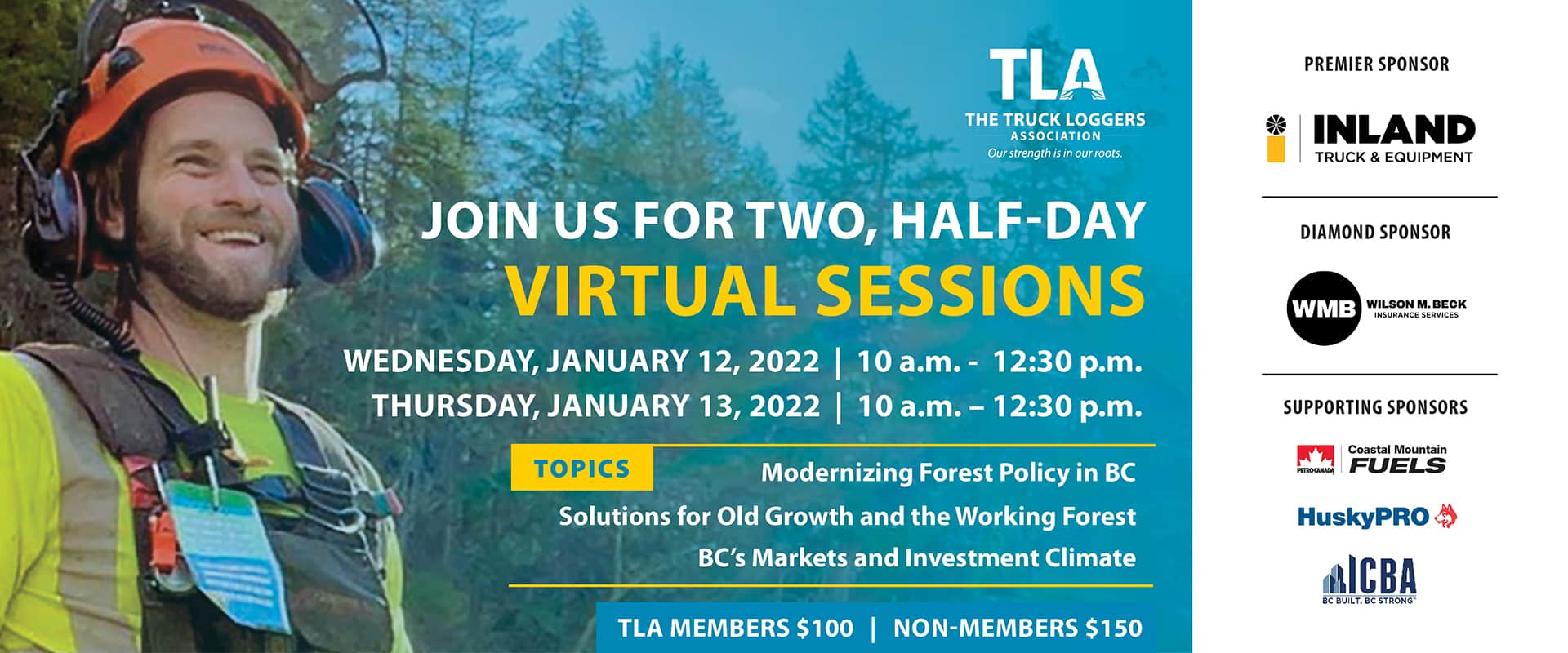 On December 21, the BC government implemented additional measures to the COVID-19 provincial health order restricting all indoor social events of any size until January 18, 2022.
As such, the TLA has made the difficult and unfortunate decision to cancel in-person attendance at the TLA's 78thAnnual Convention + Trade Show, January 12 – 14, 2022. All delegates who have already purchased tickets will receive a full refund, which will be processed by January 7, 2022.  
Despite this in-person cancellation, we feel it is still very important to proceed with a condensed program focused on government's modernizing forest policy objectives and recent old-growth decisions. Feedback from the registrants we polled indicated a strong interest in a short, virtual event. Therefore, the good news is, we will proceed with two, half-day virtual events:
 DATES:
Wednesday, January 12, 2022                    10 a.m. – 12:30 p.m.
Thursday, January 13, 2022                         10 a.m. – 12:30 p.m.
COST:
TLA members $100
Non-members $150
During these tumultuous times, the TLA believes that it's very necessary to bring industry stakeholders together to engage in conversation about the options to move our sector forward. We encourage you to attend these sessions and be involved in initiating the consultation process that needs to be done and advocate for the right changes moving forward.
As the year unfolds and COVID-19 restrictions are lifted, we will offer further options to deliver the remaining topics originally planned for the convention. The hope is that some of which can be in-person.
Thank you for your patience and understanding. We look forward to seeing you virtually in January!