 2018-2020 STRATEGIC PLAN
.
The TLA is built on a strong foundation with deep roots in B.C.'s communities where our timber harvesting contractors live and work. We have developed a strategic plan to better serve our members and the communities they live and work in.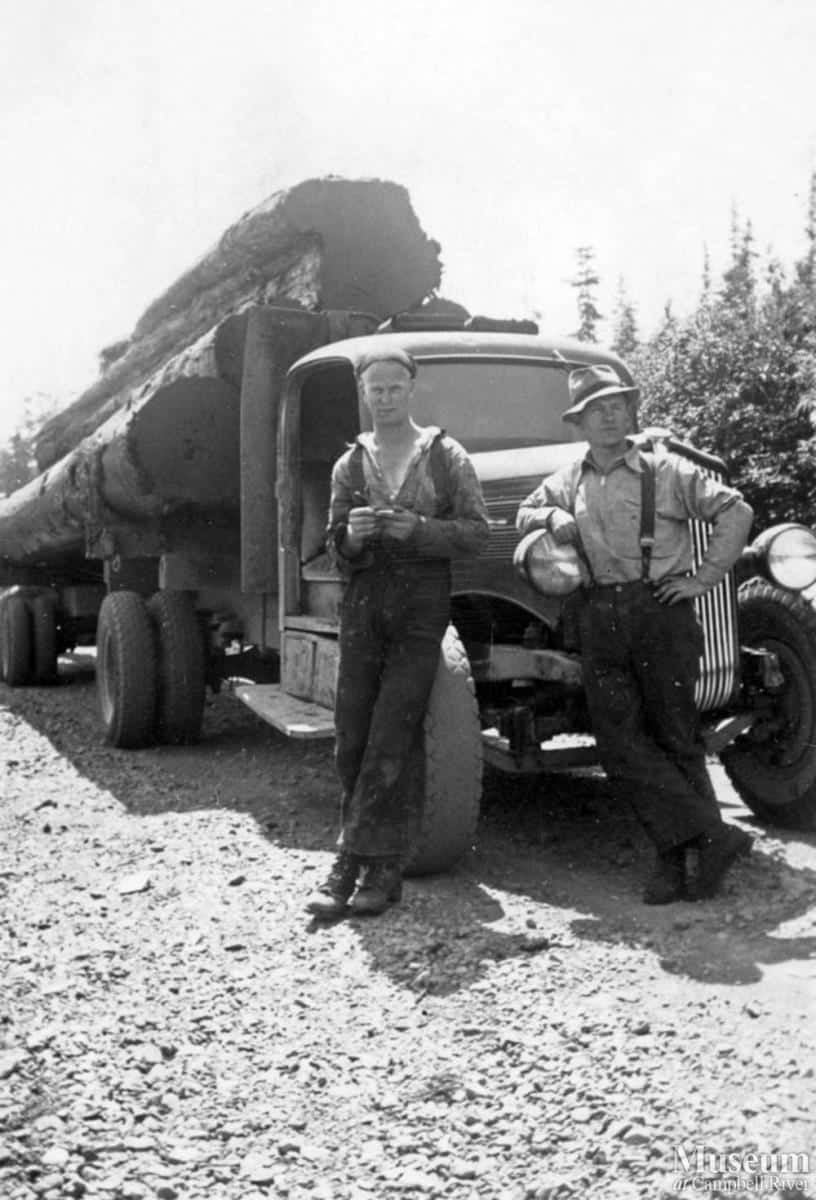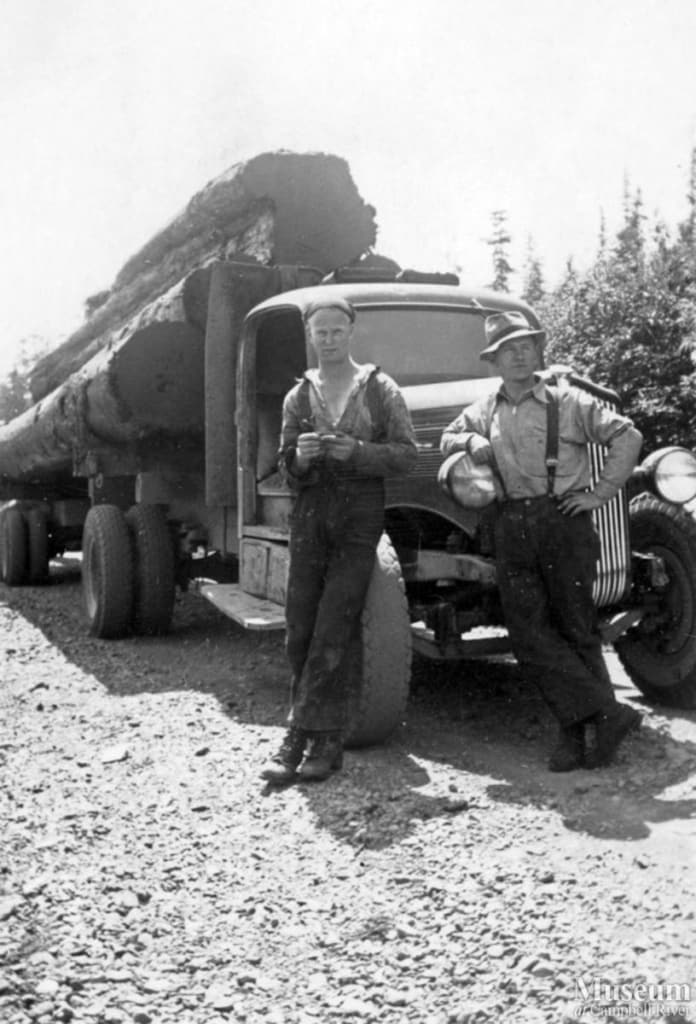 The TLA was formed to give the independent loggers a collective voice in the changes taking place in society and the forest industry, as well as to share information about newly developing logging machines, methods, and technology.
During the summer of 1939, loggers in the Parksville area discussed new regulations on snag felling and slash burning. Also discussed was the need for an association to express their concerns. Bert Welch of Olympic Logging in Qualicum took the lead and invited all the loggers in the area to a meeting. Only Wallace Baikie showed up.
By 1941, the effects of the war were being felt by the logging industry: equipment was in short supply, many of the best young men had joined the armed forces, wages were increasing, and prices were regulated. To make matters worse, the confusing new slash-burning regulation carried a $5-per-acre penalty, and the costs of burning and snag felling were not permitted expenses under the income tax act.
In October 1941, Welch called another meeting in Qualicum. It was attended by 18 loggers, who agreed to form an association. A general meeting was held in Nanaimo in the summer of 1942 to elect officers and work out the details of incorporation. The name "B.C. TLA" was chosen, but it was unacceptable because of possible confusion with the BCLA. On May 4, 1943, the TLA of B.C. was incorporated."
Today, the TLA is a strong and unifying voice for the provincial forest community and represents its over 500 member companies by promoting the viability and sustainability of the B.C. forest industry, in policy development, by fostering effective communication and ensuring a dynamic organization that addresses the evolving needs of its members.
Click here to download the full history.
tla_irpjsg
2019-09-23T19:17:30+00:00
The TLA at a Glance explains what the TLA has achieved for our members over the last twelve months.
Our Board of Directors represent the interests of our diverse membership to ensure a broad range of forestry and business matters are addressed and that action is taken.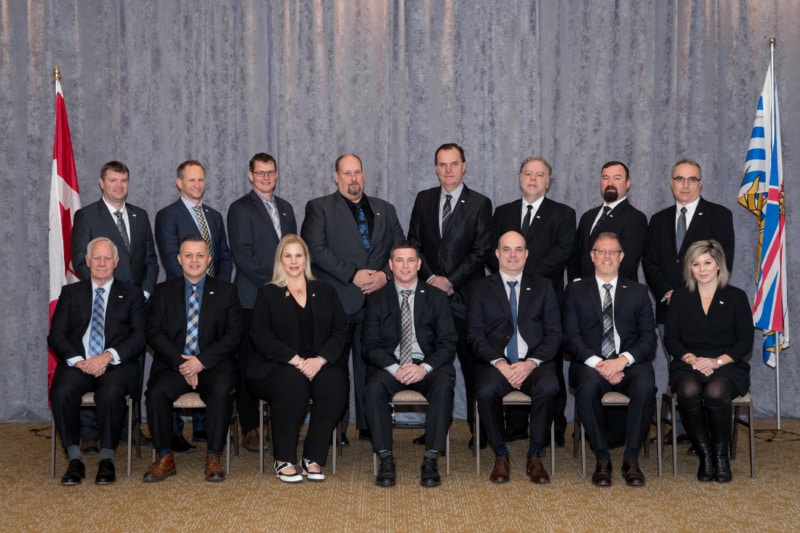 BACK ROW – LEFT TO RIGHT: Tyson Lambert — T-Mar Industries, Tim Lloyd — Forestech Equipment Ltd., Carl Sweet — Inland Group, Mark Ponting — Ponting Logging & Grade Ltd., Dave McNaught — Seaspray Log Scaling Ltd., Bob Marquis — Bob Marquis Contracting Ltd. Dorian Uzzell — Wahkash Contracting Ltd., Brian Mulvihill — Finning (Canada), Matt Wealick — Spa:th Strategies.
FRONT ROW – LEFT TO RIGHT: Barry Simpson — Oceanview Forest Products Ltd., Lawrence Van De Leur — PnR Truck Centre, Jacqui Beban — Nootka Sound Timber, Bill Nelson —Holbrook Dyson Logging Ltd., Aaron Service — Peninsula Logging Ltd., David Elstone — Truck Loggers Association, Jen Norie – VIH Helicopters Ltd.,
Absent: Sig Kemmler — Integrated Operations Group Inc., Matt Wealick — Spa:th Strategies Ltd.
David Elstone, RPF, brought a wealth of forestry experience with him to the TLA. For ten years, he worked as a senior analyst for ERA Forest Products Research focusing on global and local forest products markets. In that role, he was a frequent public speaker at industry conferences, a sought-out source by the media and a regular contributor to forestry publications such as Truck LoggerBC. His insights into the BC forest industry and its markets will be invaluable to the membership.
Before joining ERA Forest Products Research, David owned and operated his own forestry consulting company, Delstone Resources, on the Sunshine Coast. As a consultant, he developed business plans for forest product companies and advised on strategic and operational issues related to forest management. He also represented clients in discussions with First Nations, forest tenure licensees and contractors as well as local and provincial governments. David's background in on-the-ground forestry and business negotiations gives him a depth of knowledge critical to representing the TLA membership—independent timber harvesting contractors, independent sawmills, small tenure holders and industry suppliers.
In May 2018, Jennifer joined the TLA as the Director of Communications to provide strategic communications leadership. With 12 years of award-winning public relations, marketing and communications experience, and an Honours BA in Communications, Jennifer brings extensive knowledge to this position. Jennifer oversees all communications strategies including media relations, social media, website, and collateral materials, and is the editor of the quarterly Truck LoggerBC magazine.
Prior to joining the TLA, Jennifer was the Senior Manager, Communications for the BC Children's and BC Women's Hospital's Redevelopment Project at the Provincial Health Services Authority where she led all communications for the newly built Teck Acute Care Centre. Jennifer graduated on the Dean's Honour Roll from McMaster University and has received a Canadian Public Relations Society Award of Merit and Pinnacle award, among others.
Sarah joined the TLA as Director of Events in February 2019. She is responsible for leading the TLA's comprehensive events program, including the annual convention and trade show, golf tournament, and networking events.
Having recently relocated to Vancouver from New Zealand, Sarah brings 15 years of communications, marketing, and international event management experience from a range of sectors, including security, education, insurance, and construction. She is excited to join the TLA team and to add her passion and creativity to the events that underpin the Association and bring its members together. 
Diane joined the TLA as Administrative Assistant in September 2019, and is involved with membership, board and executive support.
Diane has extensive administrative experience in the Engineering, Mining and Oil & Gas fields. She is a Certified Administrative Professional with an Organizational Management specialty (CAP,OM) from the International Association of Administrative Professionals (IAAP) with a B.A. from the University of Toronto. Diane is pleased to support the members, board and executive of the TLA.